The Perfect Movies for a Girl's Night In
Nothing is better than hanging out with friends, grabbing some popcorn, and pulling out some of your favorite chick-flicks for a perfect sleepover. Here are some of my favorites to watch for a girl's night in this weekend.
1. Sleepover
Could the name be any more fitting? About a group of girls who sneak out of the house to win a sleepover scavenger hunt. The prize? The lunch spot with the popular kids when they enter high school next year. Funny, heart-warming, and some great actors thrown in the mix, I would definitely give it a watch at your next sleepover.
2. She's the Man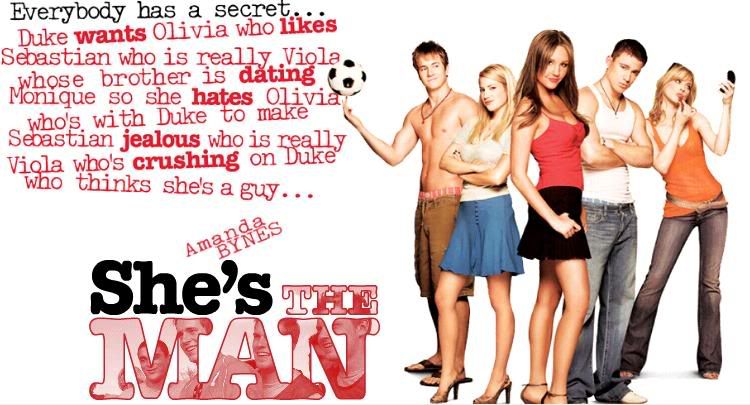 One of the movies from Amanda Bynes glory days this movie has every element for a perfect girls night movie: humor, a sappy love story, hot guys, and girl drama. Based on a Shakespearean play a great choice if you want to laugh and constantly see young Channing Tatum take his shirt off.
3. Mean Girls
An obvious choice, but unlike sappy romances, this movie– created by the genius and hilarious Tina Fey– is funny and every bit relatable. Plus, who doesn't have fun quoting all the infamous one-liners!
4. Easy A
Funny, quirky, and so relatable, this movie has it all. And you can't go wrong with Emma Stone.
5. Pitch Perfect
Everyone needs a little A Capella in their life. A perfect movie to get up and dance, laugh, and sing with your girls at your next girls night.
Of course there is tons of movies that didn't make the list, so comment down below with you faves and let me know if you want a part 2!